Our Services
Full Grooming
Your pet is in good hands with me! Let your favorite get the best care.
Styling
I will be very happy to make your pet look pretty and stylish.
Bath & Dry
I use a big range of Bath with Shampoo & Conditioner suitable for the coat & skin condition.
Hygiene Tidy Groom
A hygiene groom is the best way to keep your pet clean, healthy and comfortable between full grooms.
Haven't made an appointment yet? Do it now!
Just fill the form For New Clients
And if you have already visited our grooming salon,
we are waiting for you again!
Our Packages
This package includes: bath, towel&blow dry, styling with nail trimming&ear cleaning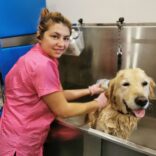 This package includes: bath, towel&blow dry, home/pet style cut, nail trimming&ear cleaning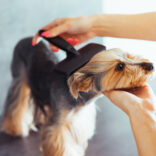 This package includes: bath, towel&blow dry with brush, nail trimming&ear cleaning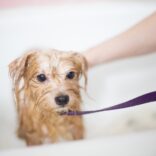 This package includes: bath, towel&blow dry with brush, tidy up — face, feet, hygiene area
Bath&Demoult / De-Shedding
This package includes: bath with special deshedding shampoo, towel&blow dry, undercoat removal
This package includes: bath, towel or blow dry with brush, ear cleaning (*short hair breeds ONLY)